Sobremesa Farm Site
Redesigned the website of a local farm to accurately portray its exceptional product quality.
Team
Davis Chen, Mengyi Liu, Poppy Huang
Role
System Design, Coding, Landing and Navigation Design
Sobremesa Farm was founded in 2013 with the idea of providing organically grown farm fresh fruit and vegetables directly to the local community. They have a Facebook page and Instagram page like other farms. But they want a professional website to increase visibility and do online business. They meet us because one of our team member Mengyi visited and interviewed them for a school project last year.
Research
Understanding Client's Needs
Firstable, we face-to-face talked to Carlos and Robert to understand client's needs. Also, we asked them about how they usually run their business, who are their customers, and what feedback and comments they have received.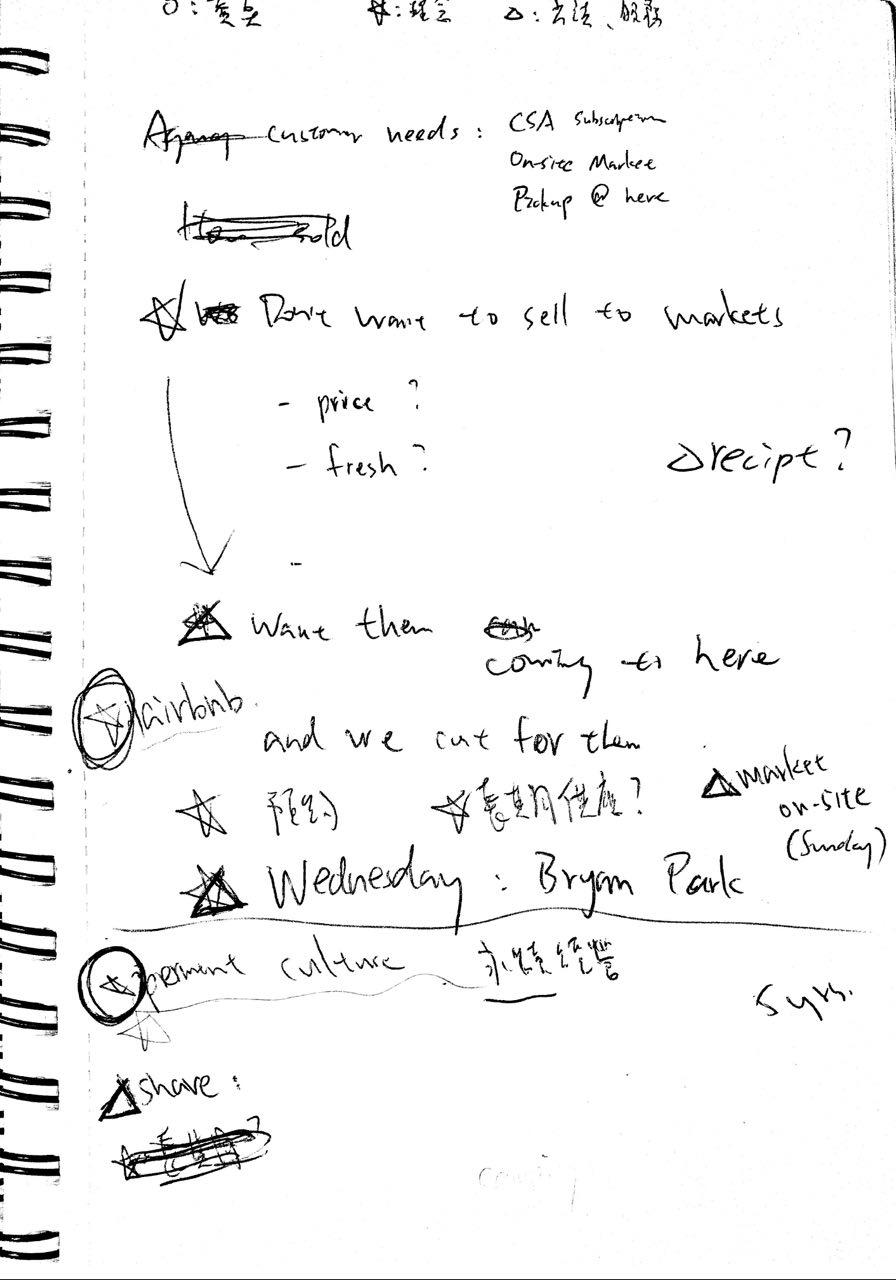 Notes: understanding customer needs
Defining Project Scope and Website Proposal
Our main goal is to use the website to publicize the farm. By creating a project scope based on that, we clearly set expectations for our clients. Besides, we reported to them weekly so they would know how things were moving along.
Problem Statement
During the field research, personally experience the farm and interview the users, we believe that Sobremesa Farm needs a website that will more accurately portray the exceptional quality of produces that is offered at its farm.
Additionally, they need a website that will drive an increase in market attention and satisfied customers. To accomplish this, we have added email newsletter subscription and online payment feature.
Concept
Sitemap, Wireframe and Prototype
After generating the proposal and collecting exemplars, we created the sitemap and wireframes. We built a workable prototype to show the design to our clients.
Site Development and Testing
Since our clients have used to utilizing Wordpress as the tool to build their personal blog or website, we worked on searching themes, plug-ins on Wordpress to implement our designs. Therefore, they will be comfortable to maintain the new website.
Publish the New Website!
After on-site testing session with our clients, we launch the new website on Saturday. Because the farm opens every Sunday, we think it would be great to ready the new look before opening day.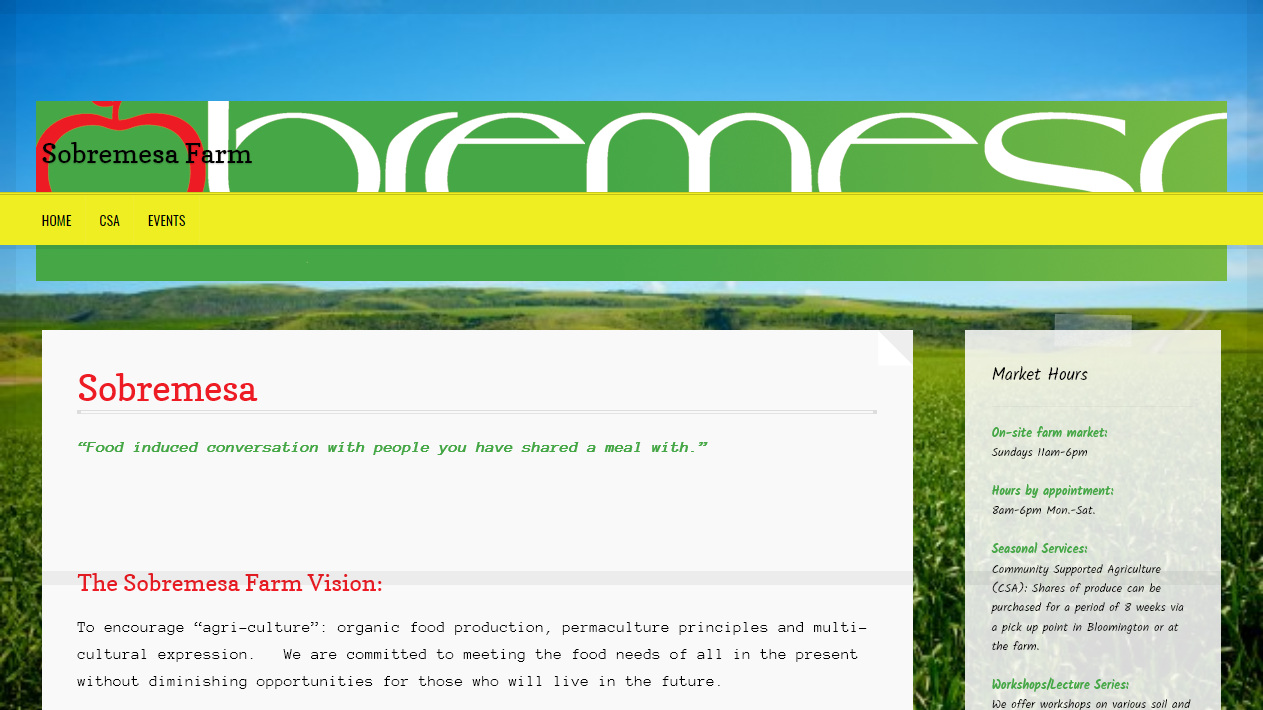 The previous Sobremesa Farm website was simply built by our clients Carlos and Robert. They used Wordpress.org to create a blog site having events information and contact.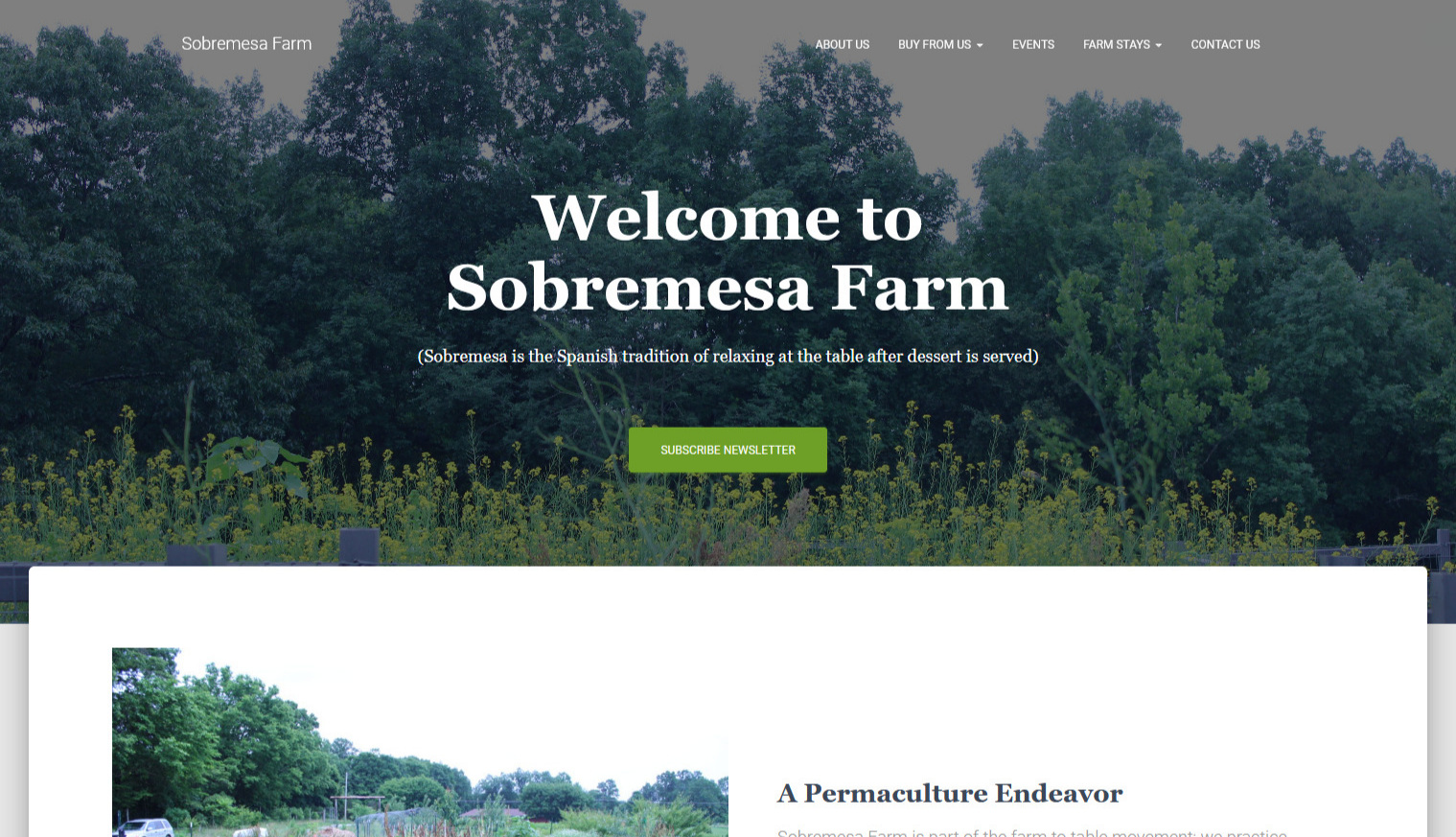 Now, the Sobremesa Farm has been re-designed into a portolio-style website which introduces its history, culture, and products. Furthermore, customers can leave their email to get the newsletter regularly, and the website now provides Square online payment system so that customers have an easier way to purchase goods.
Hightlight Added Features
Only Payments with Square
Customers have an easier way to purchase goods.
Email Newsletter
To help growing the community.
Portfolio-style Website
Including events info, photos, videos, and services.
Rich Content
Introducing its history, culture, and products.